Sleep Out to Support Homeless Families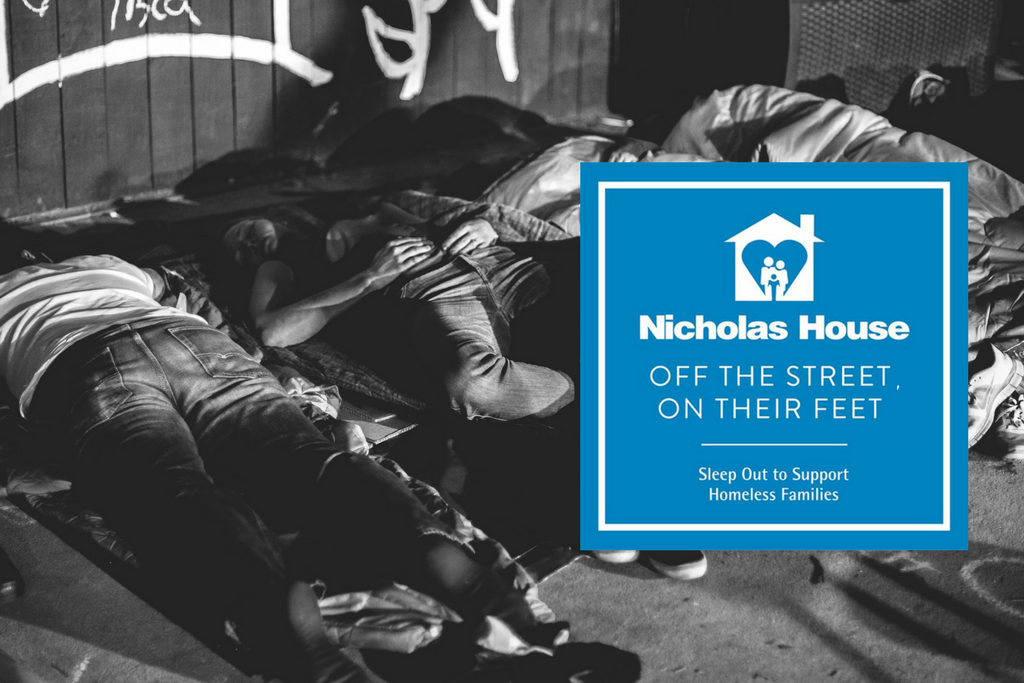 The annual Nicholas House Off the Street, On Their Feet: Sleep Out to Support Homeless Families event is a movement of individuals who accept the challenge to sleep outside for one night in solidarity with homeless families.  Participants raise funds and awareness for Nicholas House, a nonprofit organization whose mission is to help homeless families achieve self-sufficiency. This event is not about pretending to be homeless. It's a demonstration to homeless families that we care – deciding that we can't stay indoors while so many families remain outside.
On this night, power meets purpose! Families, friends and colleagues forge bonds while engaging in an immersive experience in solidarity for homeless families.
REGISTER NOW!
Join us! Click here to register for the 2019 Sleep Out taking place on Friday, October 4, 2019.
Click here for an album of images from 2018's event!
Sponsors
Partner in Hope
  
Motivator

Inspirer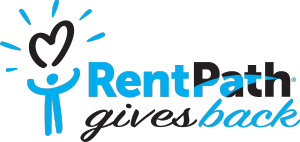 Are you interested in sponsoring the 2019  Off the Street, On Their Feet: Sleep Out to Support Homeless Families?  Click here to see our sponsorship packet with information about sponsorship opportunities and contact Terrisita Terry, our Director of Development, at [email protected] to learn more.
FAQ
What do I need to do to participate?
A sincere desire to experience what it is like for homeless families to sleep outside and to participate in the spirit of the event.
Participants must be at least 18 years old.
Each participant commits to do their best to raise at least their fundraising goal to support homeless families by the date of the event.  Fundraising goal levels include:
SINGLE INDIVIDUALS
Student: $250 (current student ID required)
Adult: $500
GROUPS
Couple: $1,000 (2 participants)
Organization/Company/Group: $2,500 (up to 4 participants)
What will happen at the event?
Community guests and Sleep Out participants will enjoy outdoor activities and a meal with the families of Nicholas House, participate in awareness-raising activities, hear a client testimonial, and enjoy a tour of the shelter. From 7-9 pm community guests and Sleep Out participants can take advantage of free health screenings (blood pressure, glucose), wellness activities (mental health workshops and Ti Chi wellness exercises) , a special Sleep Out Awards Ceremony and more. Sleep Out from 10:00 pm on 10/4 until 5:00 am 10/5/19. As the evening progresses, any non-Sleep Out participants will be asked to leave premises and the sleep out portion will begin—attendees will sleep outside in solidarity with homeless families. Breakfast and coffee will be provided the following morning after the Sleep Out.
When and where will the event take place?
The event will take place overnight at our family shelter in Grant Park on Friday, October 4, 2019.
How do I register to participate?
Click here to go to our registration page.  the "Join the Campaign" button and fill out the form, then customize your fundraiser page with your photo and information about why you're sleeping out.   Then you can start sharing your fundraiser via email and social media.  It's as easy as that! After you register, we will be in touch to ensure you have all the support you need to raise your fundraising goal!  Have questions about registration or your fundraising goals?  Email Terrisita Terry, our Director of Development, at [email protected]
How much am I expected to fundraise?
We ask that all participants put forth their best effort to raise their full fundraising goal ($250 for students, $500 for single adults, $1,000 for couples and $2,500 for a group). All funds raised will support costs associated with providing housing, meals, transportation, workforce development and training, access to medical care, childcare, case management and more for homeless families.  Donations are tax deductible.  The Nicholas House team will be in touch after you sign up to help facilitate the fundraising process.
When participants arrive to check in on the day of the event, those who haven't raised a minimum of $50 to cover the costs of their participation will be charged $50 via credit or debit card.
What should I bring with me?
Please bring weather-appropriate clothing in layers, any toiletries or medications you may need, and your phone. We encourage you to bring your own sleeping bag; Nicholas House will have a limited supply of sleeping bags available to guests who haven't reserved one on a first-come, first-served basis.
Please avoid bringing any luxury items with you, including tents, pillows, or anything valuable – we ask that participants experience what it is like sleeping outside for homeless families.  Nicholas House is unable to secure valuables on your behalf.
How will my safety be ensured?
Our shelter yard is fenced off in a residential neighborhood and security guards will be onsite overnight to ensure a safe experience for all participants. In case of severe weather, participants can move into an indoor location.
Can I bring someone with me?
Friends, family and colleagues are welcome to attend the preliminary events, including wellness screenings, meal, and tour of the house but will be asked to leave when the sleeping portion of the evening begins between 9:30pm – 10pm. We expect all who stay the night to have registered to participate in advance and committed to their fundraising goal.
Where do I park?
Event parking will be available on the side streets immediately surrounding the shelter as well as in two nearby Kroger lots.  Once side-street parking has filled, volunteers will direct guests to the nearby parking lots.  A shuttle will transport guests from the lots to the shelter and vice versa approximately every 15 minutes.  Security officers will patrol the shelter and nearby parking overnight.
All guests and participants who have parked in the Kroger lots will need to get on the shuttle to retrieve their vehicles by 9:30 pm; the lots are only guaranteed between 6:30 and 9:30 pm and any parking there overnight may be subject to being booted or towed; security will only be available at these locations from 6:30-9:30 pm.
What do I do with cash or check donations?
Contact us with information about your cash or check donation so that they can be added to your fundraising page total. You can mail the gifts to us at P.O. Box 15577, Atlanta, GA 30312 before the event with a note including "Off the Street, On Their Feet donation" and your name OR bring them to the event.
Do you have other questions about Off the Street, On Their Feet?  Contact our Director of Development, Terrisita Terry, at [email protected].